If you own a vehicle, you certainly know that it will need service and repairs at some point. Even a regularly maintained vehicle needs some kind of repairs to run smoothly and safely. Here at Redline Automotive Service, we have the ability and knowledge to work on all models of BMW and Mercedes vehicles. With access to the latest diagnostic tools and parts, we provide our customers with the finest workmanship. Our mechanics are trained, qualified and equipped to provide a complete range of car services, from preventative maintenance to complex repairs at fair prices.
BMW Service:

BMW models are comfortable to ride in and are known to provide the best driving experience. To get the most out of your car, you must have it serviced on a regular basis. Our preventative maintenance and scheduled service will help your car deliver ultimate performance and last longer. From mechanical and electrical repairs to vehicle customisation, we can handle everything and provide you with the best services at competitive prices. Whether it is a serious issue or just an oil change, you can be assured of receiving unrivaled BMW service from our expert team.
Mercedes Service: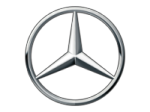 Mercedes cars are known to represent unparalleled luxury with all the comforts to enjoy the best driving experience. If you are the proud owner of a Mercedes and want your car to last longer, you should strictly adhere to the manufacturer's recommended service schedule. We have a team of factory trained mechanics with all the knowledge required to provide Mercedes service. From regular maintenance to a complete engine overhaul, we can get the job done right in a timely fashion. Apart from maintenance and repair, we also help customising the vehicle according to your requirements.
Why Choose Us?
We employ ASE certified auto repair experts
We have strong experience with BMW and Mercedes vehicles.
We have well-equipped, clean auto repair centre.
We make auto repair more convenient for you.
We help you with repairing, servicing and customising your vehicle.
Have a question for us? Feel free to call us at 03 9775 0554! We are more than happy to address all your queries and provide exceptional services.