From cars to trucks, fleets come in all sizes and shapes. Despite the type of vehicle and the size of your fleet, the experts at Redline Automotive provide fleet repairs and maintenance services and help to keep your business running smoothly and efficiently. Our fleet management services are tailored to the unique needs of the businesses that rely completely on their vehicles.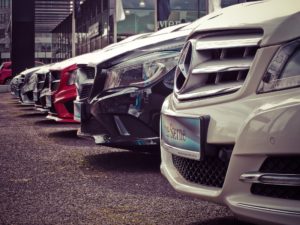 Fleet Diagnostic & Repair Services:
We have a team of well-trained professionals who share our passion to deliver exceptional services. Our experts listen to your requirements and advise you on the optimum solution to meet your unique needs. We use the most advanced technology and equipment to carry out diagnostics and auto repair services to the industry standard.
Fleet Maintenance Services:
Your business's fleet of vehicles is an asset that you don't want them to wear down too early. However, vehicles undergo a great deal of strain, especially when they are not properly cared for. To get the most productivity out of each vehicle in your fleet, you must opt for fleet maintenance services. Our periodic maintenance service is key to ensure that your vehicles run smoothly for a long span of time.
Brake & clutch condition check
General engine inspection
Timing belt check
Tyre rotation and pressure check
Wheel alignment
Engine oil
Transmission fluid
Brake fluid
Antifreeze fluid
Power steering fluid
Windshield washer fluid
Radiator fluid
Windshield wiper condition check
Headlight operation and clarity check
Taillight operation and clarity check
Cabin lighting check
Seat mobility check
Seatbelt functionality check
AC system check
Heating system check
Door alignment and functionality check
Reasons to Choose Us for Your Fleet Repair & Maintenance:
We are fully insured & licensed
We focus on integrity
We have a clean & friendly environment
We ensure reduced vehicle downtime
We provide premium customer service
We use quality replacement parts
We offer tailored fleet management solution
Do you need fleet repair and maintenance or other car services? Call us at 03 9775 0554 and ask about scheduling an appointment today. We are dedicated to making your fleet management convenient than you think! We offer Audi Service, Toyota Service, BMW Service, Mercedes Service, Holden Service, Mazda Service and service for all makes & models.