Your car plays a huge role in keeping your routine life in order. That's why it deserves professional repair and quality service. Redline Automotive Service has a team of certified mechanics with expert knowledge of Mazda and Holden car services. We provide comprehensive services that are designed to keep your vehicle running like new. Whether you are looking for wheel alignment, brake repairs or other auto repair services, you can trust our licensed mechanics to get the job done right the first time around in Carrum Downs & nearby suburbs.
Mazda:
Mazda cars are highly recognised for their style and class. The interior and exterior of the car is luxurious and elegant with efficient safety features. To upkeep the performance of your vehicle and prolong its life, it is important to have it inspected and serviced regularly. At Redline Automotive Service, we pride ourselves on our ability to provide quality, prompt and honest Mazda service at affordable prices. Whether it is a maintenance service or complete engine overhaul, no job is too or small for us. Our skilled mechanics inspect your vehicle, diagnose the problem, rectify it and get your car back on the road in no time.
Holden: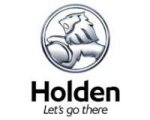 Regular servicing and maintenance is the way to ensure that your Holden vehicle delivers an optimum level of performance throughout its lifespan. We have invested in the latest equipment which allows us to carry out diagnostic and routine servicing to the industry standard. Our mechanics carry out Holden service in accordance with the manufacturer's specification and use approved spare parts to upkeep its efficiency. Whether your vehicle's check engine light is on or it is not performing well as it used to be, we will conduct a computer diagnosis to determine what has gone wrong with your vehicle. Based on our findings, we come up with a cost-effective way to fix the problem as quickly as possible.
Whether you own a Mazda or Holden vehicle, our mechanics know your vehicle inside and out and provide the best service possible. Call 03 9775 0554 today to schedule an appointment, and let us take you through every step of the repair process.